Written by Admin
Wednesday, 22 July 2015 13:48
In a cooperation between the Netherlandsand ITIMS institute, supported by the Dutch "Committee Science and Technology", and one of the world's largest nanotechnology research institutes; the MESA+ institute,the yearly practical summer course "How to make a photodiode". was started in July at ITIMS place.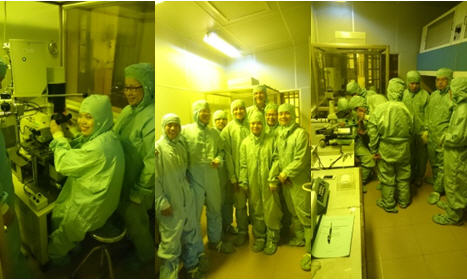 Together with 7 enthusiastic master studentsand 3 PhD students we could achieve a successful result. Realizing in the ITIMS clean room, all photolithographicsteps, etching and doing the final metallization,all this on 4 inch wafers, fullydesigned with photodiodesand transistors.
Finally we coulddo electrical measurementsby measuring the photocurrent of the diode in the measurement room at ITIMS place.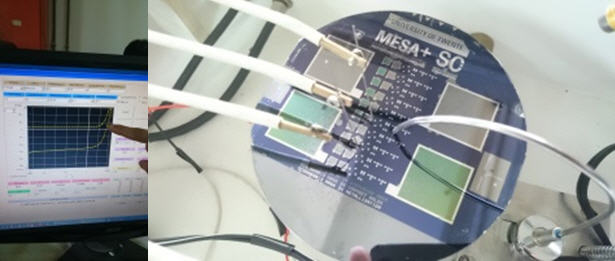 Looking back at the course RIM(realizing in materials)of 2015, we could say that it was successful and instructive.For next year ITIMS is looking forward to seemore students who will sign up to follow the ITIMS master program so that they also can take part in this interesting course. Thisyearly summer course is given by the Dutch senior research engineer Tom Aarnink from the MESA+ institute.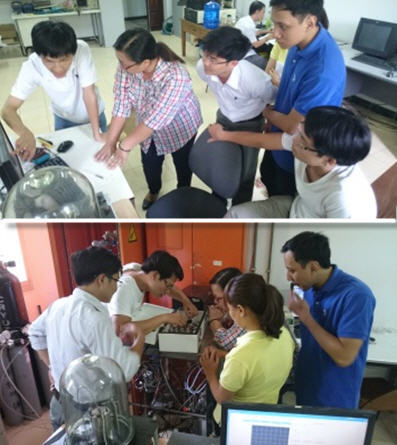 http://www.utwente.nl/mesaplus/
Last Updated ( Wednesday, 22 July 2015 13:50 )